Forever
From CPCWiki - THE Amstrad CPC encyclopedia!
Forever is an annual 8Bit themed Demoparty at Horna Suca, Trencin, in Slovakia, since 2000AD.
Biggest multiplatform 8-bit demoparty for popular platforms like ZX Spectrum, C64, Atari, Amstrad CPC, but also supporting more exotic scenes as Thomson, Sam Coupe, PMD85 and basically any 8-bit computer.
While not Amstrad specific, some Amstrad productions were released there, especially the Batman Forever in 2011.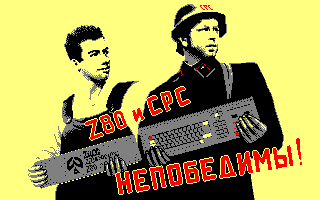 Timeline and Amstrad Releases
According to POUËT...
2000
2001
2002
2003
2004
2005
2006
X-Kore by dirty minds, CPC demo, 1st (and only)
2007
2008
2009
2010
2011
2012
2013
Mind in Motion by Software Failure, 16k intro, ranked 3rd in 8Bit Demo.
2014
2015
IO by Overflow from Logon System, MSX demo, ranked 1st in 8bit Demo
Federico Faggin and Sir Alan Sugar: an invincible duo by Jeni and MaV. Amstrad CPC - Graphics, Ranked 3rd in Other 8bit graphics.
2016
2017
Links