Die Drei Len??¬?re
From CPCWiki - THE Amstrad CPC encyclopedia!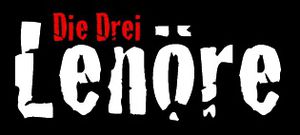 Die Drei Lenöre is a - in our opinion - funny music-project, where four members of the CPC scene are involved in:
As the music and the lyrics contain very much cpc-related stuff but almost everything is in german, it may be hard to read (and to listen), although they released tracks in (almost) english recently.
Weblinks