Roudoudou
From CPCWiki - THE Amstrad CPC encyclopedia!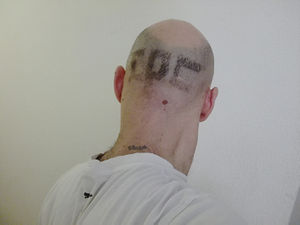 Roudoudou (Edouard Bergé) is a french coder from the group Flower Corp.
He is well known for being Hair-challenged and a very talented coder on the CPC PLUS, despite few actual releases.
He entered the Legend with his CRTC³ Demo (2017), shadowing in the process another legend : Overflow.
Tools releases
LZ48/LZ49 (Z80 cruncher/decruncher + C sources for crossdev)
RASM (modern platform cross-dev assembler)
Demo releases
CRTC³ : ranked 1st at Alchimie12
Videodrome
CRTC³ : Amstrad 6128+ cartridge demo - Ranked 1st at Alchimie12 - 2017
{{#ev:youtube|PgMJ39wfoBM|784}}
Pouët : http://www.pouet.net/prod.php?which=72279
Links