No Exit (cartridge)
From CPCWiki - THE Amstrad CPC encyclopedia!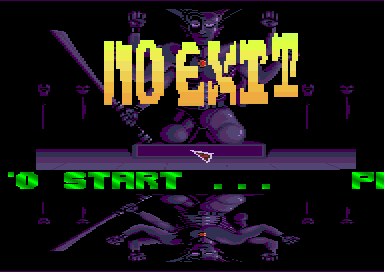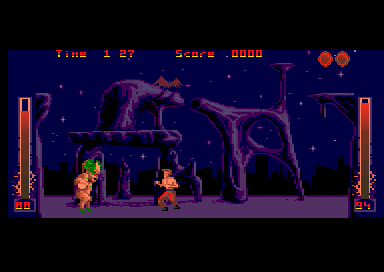 Often considered as the worst Cartridge game for the GX4000/PLUS models.
The cartridge does not run on 464+ and 6128+ if there is extra hardware connected (e.g. ROM board). These must be connected before it will run.
This game also exist on CPC format and needs a 128k RAM machine.
Cover
Covers from CPCmania
Cartridge
Manual
You can download in PDF from CPCmania ( See the links ).
Game
You can download in CPR for use in emulators and BIN from CPCmania ( See the links ).
CPC version
2 versions of this game exist : CPC and Cartridge.
The CPC version is perhaps better with less bugs and needs 128K Ram models (6128 mostly).
The only advantage of the cartridge version is superior graphics, yet this doesn't make the game better.
Links
http://www.cpcmania.com/ ( on the games section : GX4000/CPC+ GAMES )