Symbiface 3
From CPCWiki - THE Amstrad CPC encyclopedia!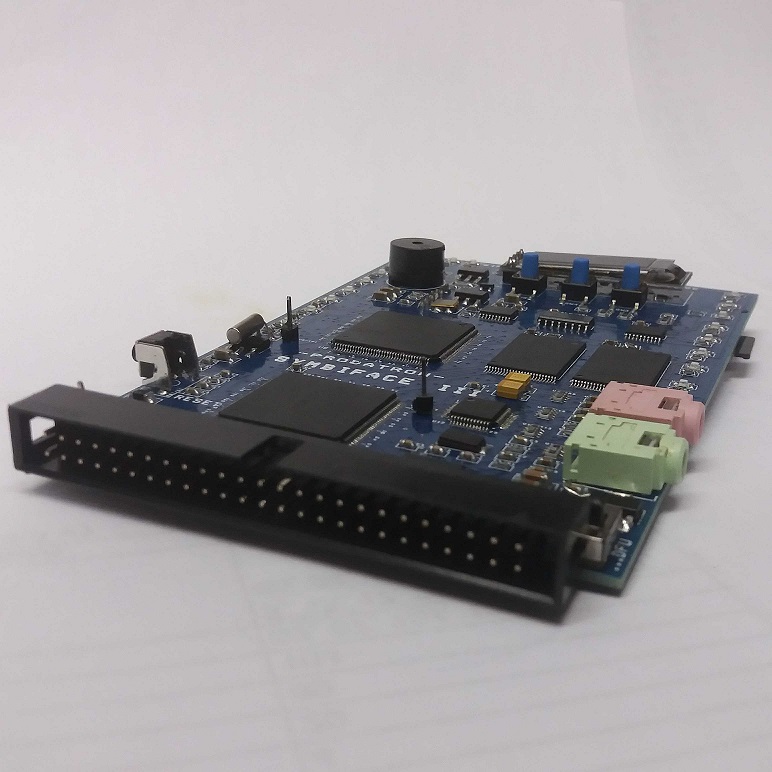 Features
Microcontroller: Cortex-M7 216 MHZ
RAM: 2 MB
ROM/FLASH: 2 MB
USB Host: Hid Mouse
USB Host: Fat32 mass storage device
AUDIO: MP3 Player
AUDIO: recorder / prepare for VOIP
WIFI: IOT module / MQTT
RTC: +Battery
VU: stereo level indicator
CPC 464: Extern memory hack
JTAG: onboard
MEASUREMENTS: Power 5v, ARM temp, RTC batt
SD Card: for internal system storage
OLED
BUZZER
(it is using CubeMDOS by SOS as an AMSDOS replacement; mouse, realtime clock, USB stick with FAT16/32, 1MB ram, MP3 playback is supported in SymbOS)
Status
This card is not produced anymore. The RSF3 is the successor to the Symbiface 3. It is produced by TMTlogic.