Digital Orgasm
From CPCWiki - THE Amstrad CPC encyclopedia!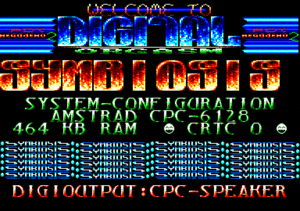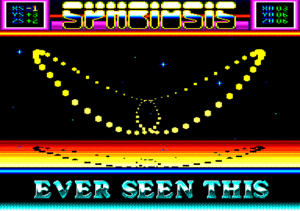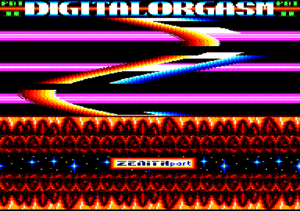 Digital Orgasm was produced by SymbiosiS in 1993. It was Prodatrons last demo and production on the Amstrad CPC in the 90ies. It consists of three parts, has been written at the end of 1993 and released in 1994. It contains the first full animated demo part with three channel digisound, a part with 3D lissajous figures and a part with a new plasma scroll effect.
Credits
Parts
The "Intro" contains three channel Digitracker-sound, but was full animated, too, which was new on CPC.
This second part was called "Constellation Vectors" and brought the first 3D-lissajous figures ever seen on the CPC. It also features a hardware-mirror, a ghost-writer and a console to control the effect.
The third part ("Zenith Part") introduced a new effect, the so called "Plasma Scroller". It was a horizontal single-letter-scroller realized with line splitting, so you could make many effects like in a sinus-scroller.
The "Outro" was just an end-screen containing graphics by Made, who was a very talented artist on the CPC.
Web links