Main Page
From CPCWiki - THE Amstrad CPC encyclopedia!
This site is an encyclopaedia on all things Amstrad CPC related. There are now 4,719 articles about the CPC available.



CPC Related News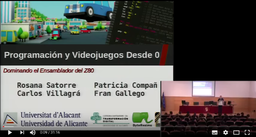 10/11/20: FutureOS update
13/10/20: Preview of Corsair Trainer, shoot'em up by Bitplane Technomantes
08/10/20: Preview of Atic Atac, CPC port by John Ward
10/09/20: CPC Soccer, Kick Off like game published by Bitmap Soft
12/07/20: Mimo's Quest, a new game by Chris Perver, is under development
29/04/20: Dirk Headstrong and the Martian Madness, a new game by Zoë Robinson, is released
16/04/20: Kitsune's Curse, new game by usebox.net
03/02/20: Issue 1 of the relaunched Block 9 fanzine is now available!
25/01/20: The Queen's Footsteps, new adventure by Davide Bucci
06/01/20: Roland Goes Rescuing, a new game by Zoë Robinson, is released
01/10/19: Pinball Dreams, new game by the Batman Group
09/06/19: The Arbiter: Episode 1, a new text adventure coded live on YouTube, has been released!
Did you know?

When the 664 was being developed, Sugar was already looking (and hinting publicly!) at the 6128
The CPC 472 was a model released in Spain with an extra unaccessible 8 KB of RAM to circumvent a spanish tax that was charged on imported machines with up to 64 KB memory.

With a possible total amount of 832 × 288 pixel (576 interlaced) the CPC was the 8 bit homecomputer with the highest screen resolution ever.

OpenOffice for Windows/Linux is a direct descendant of StarWriter for the CPC.
The transfer speed of the CPC Booster + serial interface is faster than a standard DSL connection.