Main Page
From CPCWiki - THE Amstrad CPC encyclopedia!
This site is an encyclopaedia on all things Amstrad CPC related. There are now 4,743 articles about the CPC available.



CPC Related News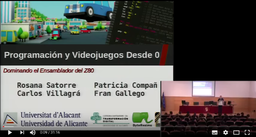 11/01/22: FutureOS first update 2022 is released.
30/12/21: SymbOS 3.1, with a lot of new hardware support and applications is released.
12/11/21: Josh, new game by RetroPoke is released.
02/11/21: Shovel Adventure, new game by Pat Morita Team is released.
23/10/21: Puzzle Bobble, new game by Crazy Piri is released.
12/04/21: Oil Panic, another game by Crazy Piri is released. CPC port of the well known Game & Watch game.
07/01/21: CPCemu has been released as version 2.0 after 11 years.
23/12/20: Ninja Carnage, new adventure by Resistance, has been released
15/10/20: Crazy Blaster, an action game by Misfit
13/10/20: Preview of Corsair Trainer, shoot'em up by Bitplane Technomantes
08/10/20: Preview of Atic Atac, CPC port by John Ward
10/09/20: CPC Soccer, Kick Off like game published by Bitmap Soft
12/07/20: Mimo's Quest, a new game by Chris Perver, is under development
29/04/20: Dirk Headstrong and the Martian Madness, a new game by Zoë Robinson, is released
16/04/20: Kitsune's Curse, new game by usebox.net
Did you know?

When the 664 was being developed, Sugar was already looking (and hinting publicly!) at the 6128
The CPC 472 was a model released in Spain with an extra unaccessible 8 KB of RAM to circumvent a spanish tax that was charged on imported machines with up to 64 KB memory.

With a possible total amount of 832 × 288 pixel (576 interlaced) the CPC was the 8 bit homecomputer with the highest screen resolution ever.

OpenOffice for Windows/Linux is a direct descendant of StarWriter for the CPC.
The transfer speed of the CPC Booster + serial interface is faster than a standard DSL connection.