Main Page
From CPCWiki - THE Amstrad CPC encyclopedia!
This site is an encyclopaedia on all things Amstrad CPC related. There are now 4,705 articles about the CPC available.



CPC Related News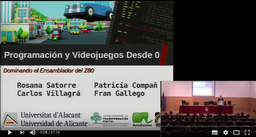 10/09/20: CPC Soccer, Kick Off like game published by Bitmap Soft
12/07/20: Mimo's Quest, a new game by Chris Perver, is under development
29/04/20: Dirk Headstrong and the Martian Madness, a new game by Zoë Robinson, is released
16/04/20: Kitsune's Curse, new game by usebox.net
03/02/20: Issue 1 of the relaunched Block 9 fanzine is now available!
25/01/20: The Queen's Footsteps, new adventure by Davide Bucci
06/01/20: Roland Goes Rescuing, a new game by Zoë Robinson, is released
01/10/19: Pinball Dreams, new game by the Batman Group
07/08/19: FutureOS, Apps and Wallpaper update
09/06/19: The Arbiter: Episode 1, a new text adventure coded live on YouTube, has been released!
13/04/19: Imperium Solo released!
01/03/19: Operation Alexandra released!
Did you know?

When the 664 was being developed, Sugar was already looking (and hinting publicly!) at the 6128
The CPC 472 was a model released in Spain with an extra unaccessible 8 KB of RAM to circumvent a spanish tax that was charged on imported machines with up to 64 KB memory.

With a possible total amount of 832 x 288 pixel (576 interlaced) the CPC was the 8 bit homecomputer with the highest screen resolution ever.

OpenOffice for Windows/Linux is a direct descendant of StarWriter for the CPC.
The transfer speed of the CPC Booster + serial interface is faster than a standard DSL connection.