Amstrad PDA 600
From CPCWiki - THE Amstrad CPC encyclopedia!
Also called the PenPad
CPU: Z180 (Z80-compatible) running at 14.3 MHz plus two Z8 for power management and character recognition
Memory: 128KB RAM plus 32KB for recognizer and 32KB for display, 32KB ROM
Screen: 240×320 pixels, black and white touch-sensitive screen without backlight
Input: Pen on touch-sensitive screen
Operating system: Proprietary OS developed by Eden Group
Applications: World clock, Diary, Tasks, Address book, Notes, Calculator, Conversion, Search
Synchronisation software: Eden Windows Synchronizer available separately
Connectivity: Serial port (RS232) for PC information interchange. A PCMICA slot was used for memory expansion.
Power source: Three AA batteries and one lithium CR2032 battery for backup power. Running time stated on the box: 40 hours. In practice users have reported only 12 hours.
Size (HxWxD): 160×115×27mm
Weight: 400 g
Released: 1993. Price when new: €400.
Pictures
How to program
The Stickyness Syndrome
{{#ev:youtube|tQ38F9GnDQM|350}}
{{#ev:youtube|74HDwmi4X9Y|350}}
Manuals and Documentation
PDA600 Software Developers Manual
Technical
PCB
Chips
Front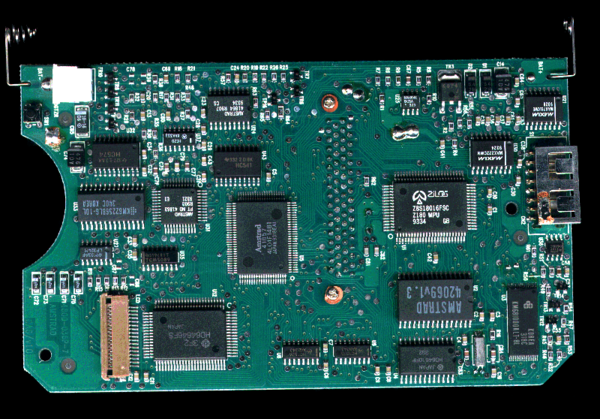 Back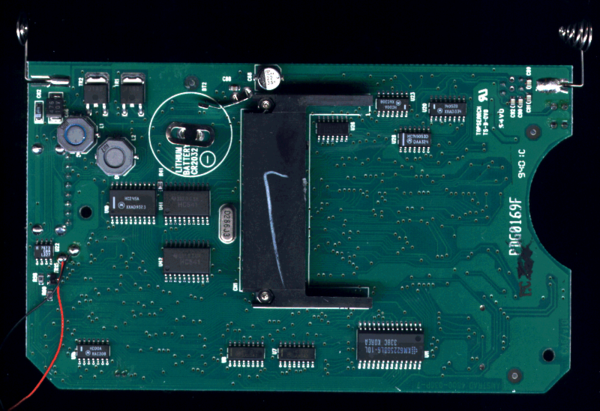 Links