Artificial Intelligence
From CPCWiki - THE Amstrad CPC encyclopedia!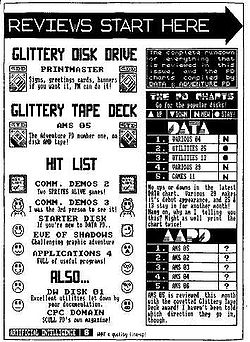 Artificial Intelligence was a UK paper fanzine which concentrated on public domain software.
Edited by Tim Blackbond, it ran for eight irregular issues.
A ninth issue was planned but never released.
"AI" was laid out entirely on a CPC, initially using MicroDesign, then Pagemaker Deluxe, and finally PowerPage.
It is often believed to be the most attractive of any publication laid out on a CPC.
The fanzine's quirky, humorous style won it a significant following and acclaim in Amstrad Action.
Tim was subsequently appointed as the Public Image columnist in AA.
Writers
Covers