MITM
From CPCWiki - THE Amstrad CPC encyclopedia!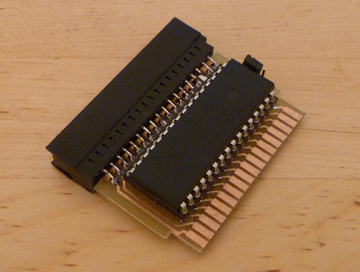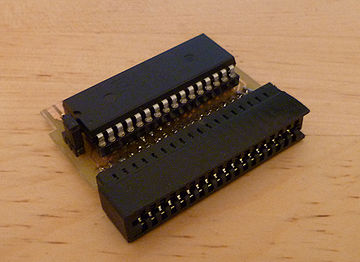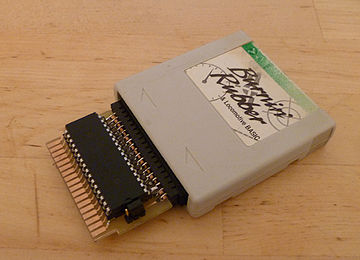 Description
The Man-In-The-Middle Cartridge is an ACID-less cartridge PCB which makes use of the ACID from an original cartridge. The PCB is placed between the original cartridge and the CPC. The EPROM in the original cartridge is disabled to allow the software on the PCBs EPROM to be detected and run. The PCB has been designed to accept either 512K EPROM (27C4001) or 512K Flash IC (29F040). Because the pinout of 512K EPROMs are slightly different to 512K Flash ICs (A18 moves from pin 31 to pin 1), a jumper needed to be added so that both parts could be used.
Building the Cartridge
Layout files and further information to follow soon.
Resources
File:ManInTheMiddle.pdf - PCB Track Layout for Man In The Middle PCB.

Bryce.