ACU Issue 01 (Aug/Sep 1984)
From CPCWiki - THE Amstrad CPC encyclopedia!
The very first issue of Amstrad Computer User published by Amsoft and distributed to members of the Amstrad User Club. This issue was not available for sale in the shops but thanks to the early popularity of the User Club, the magazine is still pretty widespread and frequently comes up for auction on ebay and the likes.
Contents
Page Number
Title
Description
Page 5
Editorial
Page 6
News
Page 9
Overview
Page 11
Q&A
Page 13
Printing Money
Page 15
Software Reviews
Page 16
The Surprise Listing
Page 22
Programs
Page 25
CAD for beginners
Page 25
Bustout!
Page 29
Competition Time
Games reviewed
Type ins
Function Keys Example
No Screenshot
Load Screen Example
Save Screen Example
Test Pattern
The Surprise Listing
Windows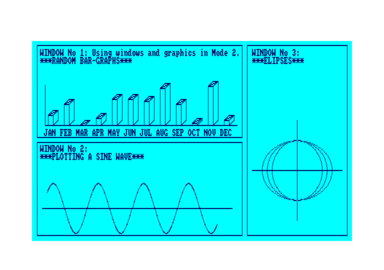 Wire Frame Graphics Plotter
All of these programmes can be found on this Disk Image (with thanks to Ervin)
Scans
Amstrad Computer User, Issue 1, 1984