CPCng
From CPCWiki - THE Amstrad CPC encyclopedia!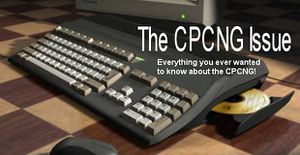 The CPCng (CPC next generation) projects aim was to build a new and very poweful Amstrad CPC compatible computer. The project was managed by Christophe Guelff from France. It should be based on an eZ80 CPU and could run in CPC compatible mode or in an extended 16bit mode.
Currently the project seems to be on hold or dead. Also with the release of the CPC TREX with its TobiFlex 24MHz TurboCPC core the question appeared, if the originally CPCng project still makes sense, or if it would be better to focus on a pure FPGA-based ready-produced industrial solutions like the CPC TREX.
Nevertheless Douglas Beatties CPCng homepage has still been updated not a long time ago, so there is still the chance, that the CPCng will be reality at some day.
Web links