Main Page
From CPCWiki - THE Amstrad CPC encyclopedia!
This site is an encyclopaedia on all things Amstrad CPC related. There are now 4,753 articles about the CPC available.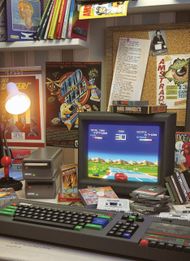 AMSTRAD ADDICT MAGAZINE ANNOUNCED


A new 60-page Amstrad magazine - Amstrad Addict - edited by David Crookes (Retro Gamer, PC Pro, GamesTM, Wireframe, Amstrad Action, WACCI) is taking pre-orders!

It includes an interview with Lord Sugar and in-depth articles by Roland Perry, Auntie John, Adam Peters, Nich Campbell, Xyphoe, Rob Scott, Themistocles "gryzor" Papassilekas, Neil Reive, Stuart "Balrog" Whyte, Steve "WACCI" Williams and Andy Price.

There's an amazing type-in by Sean McManus, interviews with Richard Fairhurst and behind the scenes looks at Toki... and Vespertino.

And more. Like interviews with the people behind Protext and OCP Advanced Art Studio


Preorder PDF or printed magazine here or follow the discussion here!
CPC Related News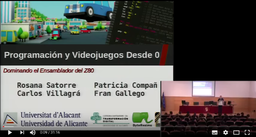 Did you know?

When the CPC 664 was being developed, Sugar was already looking (and hinting publicly!) at the CPC 6128.
The CPC 472 was a 464 + 8 KB unwired RAM, released in Spain to circumvent a tax charging 64 KB computers.
With a total of 768×288 pixels, the CPC was the 8-bit with the highest displayable resolution on a CRT screen.
OpenOffice is the descendant of StarWriter for CPC.
Excel is the direct descendant of Multiplan for CP/M.
SymbOS supports 50x bigger hard drives than Win95A.
FutureOS can load a 178 KB floppy disc in 9 seconds.
FutureOS can manage up to 4 MB of extended RAM and 32 GB of mass storage.